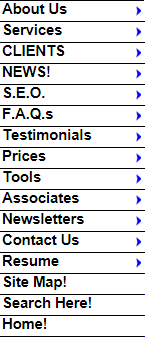 d
Rich's Web Design of Kernersville, Greensboro and Winston-Salem can design or upgrade your web site in a professional, creative and imaginative manner. If you take the time to look through the clients you will see sites that are individual, clean and built properly so that search engines will find them. Small and medium-sized business web sites are aggressively maintained. If determining your ROI is important, and it should be, contact us ASAP!

APRIL 2015

With a few days to spare before the April 21st Google 'Mobile Friendly Algorithm Update', 100% of Rich's Web Design clients are now MOBILE-FRIENDLY! This is a significant achievement and has been a goal of RWD for some 12 months+. With Google's pre-announcement, it became a necessity for all sites to be mobile friendly. There may be some other design firms that can make this same claim, but we have not heard of any so far.

Google's recent announcement briefly stated that as of April 21st, web site that are NOT mobile-friendly, their mobile search engine results page (SERP) rankings will be affected. Considering more and more people (50-60%+) are searching via their mobile devices, this could be a significant hit for those web sites that are not mobile-friendly.

To check and see if your site is mobile-friendly or not, go to https://www.google.com/webmasters/tools/mobile-friendly/ and enter your site's URL. If you need some last minute assistance to get your site mobile compliant, please visit http://www.richswebdesign.com , we can help you!

April 2015

Oct. 2014
What is 'https://... ' ?
Earlier 2014 ...
The Importance of Google Places, Yahoo Local, Bing Local & Yelp


<!span style="background-color: rgb(255, 255, 0);"> S.E.O. (Search Engine Optimization) is an important aspect of designing a professional site. In order for the search engines to list your site, it must be built correctly and maintained constantly to keep the highest possible placements. <!/span> Some of the items in an effective SEO strategy include "Enhancing Link Popularity", "Social Media Presence ", "META Tags", and having a "Clean Design".
Monthly Rankings Reports are created and sent to all clients that desire this report. Contact Us - for higher rankings!
Google Analytics Reports - Monthly Site Statistics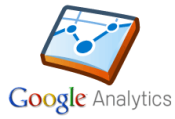 At the begining of each month, Google Analytics Reports are created and sent to clients. Google Analytics is the industry's leading web statistics application that will show you valuable statistics (good and bad) about visitors to your own web site. This report will show you various metrics including the number of visitors your site received the previous month, what search phrases they used to find your site, how many people filled out your Contact Us form (if applicable), and many other items.
Rich is also a Google Analytics Certified Professional.
"Rich's Web Design of Kernersville, Greensboro, High Point and Winston-Salem, NC."
Your North Carolina web designer for quality SEO & graphic design services!"
T
o find out more information
about Rich's Web Design
, what
services are offered
,
other clients
,
the latest news
,
answers to your questions
,
tools that are used
,
business references
,
articles
, a section that explains
S.E.O. - Search Engine Optimization
, helpful
web terminology
,
associates
/
links
, a section that explains the
privacy statement
,
Rich's Web Design
employment opportunities
, and
prices
... just select the appropriate button, or
contact us ASAP
.
---