What is the Google's Algorithm?
First of all, let's start by discussing the Google algorithm. It's immensely complicated and continues to get more complicated as Google tries its best to provide searchers with the information that they need. When search engines were first created, early search marketers were able to easily find ways to make the search engine think that their client's site was the one that should rank well. In some cases it was as simple as putting in some code on the website called a meta keywords tag. The meta keywords tag would tell search engines what the page was about.

In the past, the Google algorithm would change very infrequently. If your site was sitting at #1 for a certain keyword, it was guaranteed to stay there until the next update which might not happen for weeks or months... WOW, do things change!
What is the Panda Update? The Hummingbird Update? Penguin Update?
These updates are all geared towards removing SPAMMY sites from Google SERP (Search Engine Results Pages). Whether a site is using link farms, duplicate content, .... Is the site a trusted authority? Have many ads? Have very 'thin content' with little importance? Low-quality content?

Google is always trying to better understand a user's query or search intent. The Panda and Penguin updates were geared towards removing SPAM, but the Hummingbird was geared more towards understanding the true intent of what the searcher is REALLY trying to search for.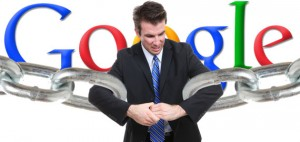 Why are links important?
A link is like a vote for your site. If a well respected site links to your site, then this is a recommendation for your site. If a small, unknown site links to you then this vote is not going to count for as much as a vote from an authoritative site. Still, if you can get a large number of these small votes, they really can make a difference. This is why, in the past, SEOs would try to get as many links as they could from any possible source.

Presently Google can also tell whether your inbound link is from a related site or not. If your site is about architecture, then links from builders, suppliers, engineers web sites will be much more valuable than a link from a fishing blog, or a quilting web site.

Why do I Need FRESH Content?
Google is always trying to show the very best, most authoritative, most accurate and yes, MOST CURRENT information possible for their searchers. If you are searching for information on NC Festivals, do you want a site that last updated their festival calendar in 2011? 2013? No! You want something that was updated THIS month! ... Google knows when you make an update.

Keep things CURRENT, ACCURATE, TIMELY and AUTHORITATIVE! You will be rewarded!
As a Review ...
Your Business Page - Why This Matters? ...
Web Reviews - What Are these? How Do We Get Them? ...
Improving Your Rankings! ... How? ...
Understanding Your Monthly Google Analytics Report! ...
Explanation of Your "SE Rankings Report" ...