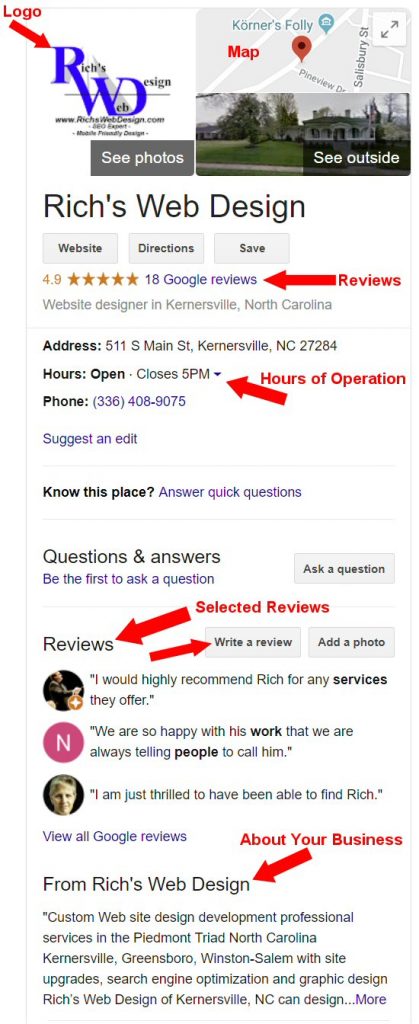 Local Search is the fastest changing industry in all of search. Google uses it as their own personal testing grounds – leaving many SEOs and business owners scratching their heads in confusion.  To properly set-up and maintain your GMB (Google My Business) you must do these items PERFECTLY:
Google My Business dashboard business information
Customer Reviews – EXTREMELY IMPORTANT!
Website Optimization
Local Link Building
Customization based on your particular industry and business location(s).
With this proper set-up, you can expect to show up in 'Local Searches' ahead of most everyone else.
To the right, you will see the most important parts of the Google My Business dashboard:
Logo
Numbers / Average of Review
Hours of Operation
Selected Reviews
Button for 'Write a Review'
Business Statement / About Us