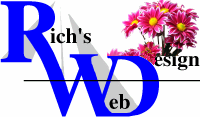 What To Do to Rank High in Google?
Even though I discuss this topic on many occasions, I felt we all needed a refresher on the things to do. Ranking high in Google is not the end-all, but is necessary for good traffic to your site, based on your own targeted search phrases.
Good, original quality content – Do not copy content from other sites. Have your content revolve around your targeted search phrases in a natural word flow. Many tests have been run and the ideal number of words on a high ranking page is 1200.
Built around targeted search phrases – Match search intent. Use Google's tools to determine what people are searching for, not what you think, but what actually are searched.
Many inbound links from related web sites – You don;t need links from fly fishing pages, but sites that are similar to your own. Probably not your competitors.
Many reviews – There are many sites that accept reviews, but the only one that is valuable is Google. Google reviews are GOLD!
Good META information, alt tags, etc. TITLEs & DESCRIPTIONs have been and always be extremely important. Make sure you use your targeted search phrases (see #2 above)
Fresh content – News, informational articles that are placed on your site on a regular basis – At least monthly
6a. – Fresh content on your social media channels – At least monthly
Make sure you are listed in GMB – Google My Business.
Don't use items that Google bans – PW protected for most of your content, Large pop-up on your main page, duplicate content, keyword stuffing, paid links, etc.