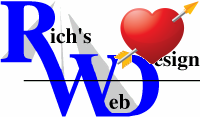 Rich's Web Design – February 2021 Newsletter
– Google My Business – Important – Be Careful
Do a search for [your location] + [your business] on Google and see what shows up in the right column. This is your 'Google My Business' information, a.k.a. Google Maps, Google Local, etc. Most importantly, double check and see that EVERYTHING is perfectly accurate. If not, please send me any changes; I will go into your GMB / Google My Business admin area and make the necessary changes.
This month I want to give you a bit of a warning -> If you have access to editing info in this account, BE VERY CAREFUL making ANY sort of changes. Yes, if you will be closed on an upcoming holiday, Google would like to know. You can go in and edit this area. DO NOT edit any categories, location of your business, service area, etc.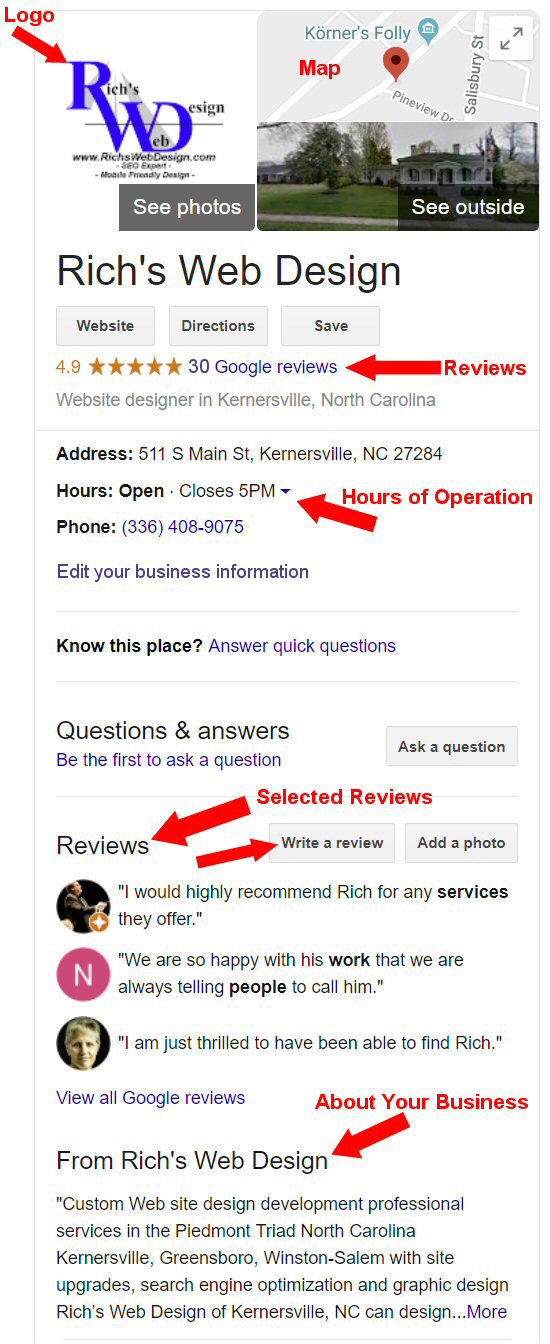 If these items are changed, Google can view your edits as 'Suspicious' and suspend your account . Reinstating the listing can be a ROYAL PAIN!
In the past, I have written about GMB Reviews and their importance for your business. Notice the emphasis on REVIEWS, stars, 'Write a Review', 'View all Google Reviews'? Does this tell you something about how Google views the importance of REVIEWS? Please read my many articles on Google Reviews for more info! June 2015 – May 2015 – Nov 2014 – Dec 2013