Rich's Web Design – Sept Newsletter

– Google Analytics Reports –

– Receiving Them? Understand Them? –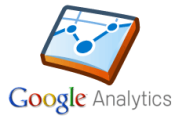 Google Analytics Monthly Reports
You may have noticed last month that you did not receive your Monthly Google Analytics Report (August 1st). I did not receive mine, nor my copies of any of your reports. I had to do some serious digging and found out that many Google Analytics automated reports were not sent out by many other Googlers. Google has not responded to this bug and had not fixed the problem, as of today.
I determined a work-around which required a complete reworking of all reports. The tests that I performed seemed to work, but PLEASE let me know if you receive / or do NOT receive your Google Analytics reports later today. They are generally not created until after business hours, but usually by midnight of the 1st, they are emailed.
| | | |
| --- | --- | --- |
| --- | | --- |
Google Analytics Dashboard Reports Explained
(from March 2016) … As a client of Rich's Web Design you will be receiving a monthly report from Google Analytics in PDF format around the first day of EACH month.  Google Analytics is the industry's leading web statistics application that will show you valuable statistics (good and bad) about visitors to your own web site.
It will show you the number of visitors your site received the previous month, what search phrases they used to find your site, how many visitors "bounced" (left after only viewing 1 page), how many people filled out your Contact Us form (if applicable), what mobile devices they used to view your site, what landing pages visitors entered your site from their searches, what cities / countries your searches originated from, what social media sites sent visitors and other details. … In other words you need to use Facebook, Twitter, LinkedIn, Yelp, etc. to help drive traffic to your site!
If your WordPress site has a 'Site Search' capability, then the terms that your visitors search for will show up in the 'On-Site Search Terms' box. These are NOT from Google, but within your own site. (
Full article HERE
)
RECENT / REDESIGNED CLIENTS