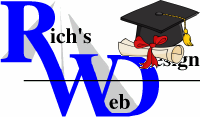 Rich's Web Design – June Newsletter
– Google Mobile-First Indexing – 
– SEO in 2018 – Now Harder? – 
– What is GDPR? –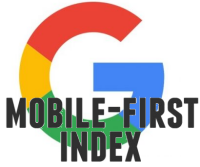 Google Mobile-First Indexing
After months and months of Google suggestions, Google is now indexing your MOBILE site first, then your desktop version. Mobile-first indexing means that Googlebot will now use the mobile version of your site for indexing and ranking, to better help our (primarily mobile) users find what they're looking for.
Google's crawling, indexing, and ranking systems have historically used the desktop version of your site's content, which can cause issues for mobile searchers when the desktop version differs from the mobile version.
** 100% of RWD's client sites have been mobile-friendly since April 2015, therefore your mobile and desktop versions are comparable and you should not see any changes in your Google rankings / performance
________________________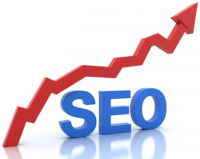 SEO in 2018 – Now Harder?
SEO has and will always be an important aspect of web marketing, but over the years, things do change. In 2018, the major items are:
Content quality: Google just expects better quality content than they did a few years ago, especially in English. Google is better at determining what is better quality content than they were a just a few years ago. Of course, they sometimes get it wrong, which is why they continue to update their algorithms, to try to do better.
Less is more: Having fewer better pages is better than having many lower quality pages. This somewhat hit us with the Panda update but has grown and grown to be more of a thing over the years. Content pruning is a real thing, despite what some say.
Links: Both algorithmically and manually, Google is discounting links that are not all that great in a better way. It just isn't as easy as joining a link farm or PBN and rank high in a matter of days.
User experience: It just seems sites with cooler and easier UX are doing better these days.
Competition: There are more web pages out there competition for the same keywords than a few years ago. That means with proper implementation, you can still rank high.
Google UI changes: Google has added items such as featured snippets, different ad placement, voice search, and a new user interface. These all play a role on the traffic you receive from Google.
In short, you can't do the same old, same old and expect to see your rankings increase. You need to get better to expect better results.
________________________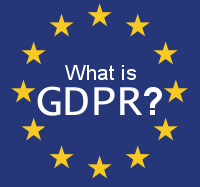 What is GDPR? How will it Affect My Site? – 
The General Data Protection Regulation (GDPR) (EU) 2016/679 is a regulation in European law on data protection and privacy f
or all individuals within the European Union. It also addresses the export of personal data outside the EU.
Even if you are NOT in the EU, you need (will be mandated soon) to state exactly how you use and will use any data collected via your web site. Whether you collect customer info from an online purchase, collect email addresses for a monthly newsletter, or even request the customers' email address via a Contact Us form, you will need to state this. The very best way is on a PRIVACY POLICY page on your site.
Be aware that most of GDPR's rules are good practice in any event. Adhering to them shows to your customers that you take data security seriously, and it puts you in a good position should state or federal government ever decide to enact similar legislation at home. The GDPR is a good wake-up call to businesses that have long neglected protecting their customers' data. Yes, CyberSecurity is important!
Clearly state how you will use this information – Clearly state how long you will use this information – Clearly state that a customer's information can be deleted at anytime, at their request. Let me know if you need my assistance in the creation of your own PRIVACY POLICY page!
Google Analytics: Your Data Processor

Under the GDPR, if you use Google Analytics, then Google is your Data Processor. Your organization is the Data Controller since you control which data is sent to Google Analytics.
With Google as your Data Processor, they have obligations to conform to the EU GDPR. According to Google's own Privacy Compliance website, they are "working hard to prepare for the EU's General Data Protection Regulation." You can see more details on this site and it is almost certain that Google Analytics will be fully compliant by May 25, 2018.
Google's Commitment to GDPR
Google is working hard to prepare for the EU's General Data Protection Regulation (GDPR). Keeping users' information safe and secure is among their highest priorities at Google. Over the years, they have spent a lot of time working closely with Data Protection Authorities in Europe, and we have already implemented strong privacy protections that reflect their guidance. Google is committed to complying with the new legislation and will collaborate with partners throughout this process.