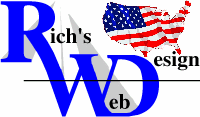 Rich's Web Design – July Newsletter
– July Rankings Reports – 
– Periodic Table of SEO –
– Letters to All RWD Clients –
July Rankings Reports

Your July 1st 'Rankings Reports' had to be recreated from scratch, so look carefully at your report(s) today;  Let me know if there are any discrepancies or changes that need to be made.
SearchEngineLand's – Periodic Table of SEO for 2015!  
Thanks to Search Engine Land, they have updated their 'Periodic Table of SEO' for 2015 and we have the chart below.  This table is a broad guide to the factors that are important for SEO success.  'On-Page-Factors' are adjustments to your actual web site.  'Off-Site' refers to inbound links, social content, reviews & shares.
The very top of the list includes items we talk about on a regular basis – Quality of Fresh Content, META Titles, Mobile Friendly, Inbound Links, Social Reputation, etc.  Some of the negative factors include SPAM, Hidden Text,Keyword Stuffing, etc.  Please note that each block has a rating (+3 … -3) to give weight to each factor.
(Click any part of the chart for the full PDF, in case you can not read the small print)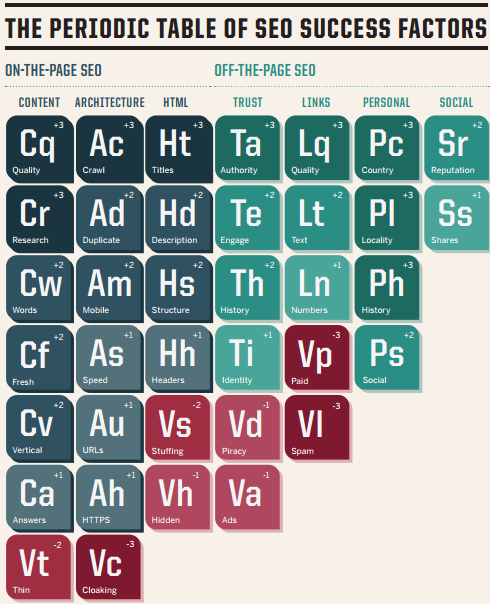 Below are the definitions of each block from above.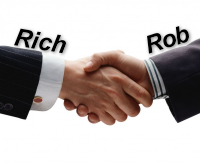 Letter to All RWD Clients
Did you receive your certified letter via USPS in mid-June?  Please read, sign and return this letter as the agreement has carefully been constructed for YOUR PROTECTION! Most clients have, but not all.