Rich's Web Design – Jan. Newsletter

– SEO Mistakes … in 2017 – 

– Effective Email Newsletters – 

– Google's Mobile First Index – 

– Google / Chrome SSL Warning –
———————————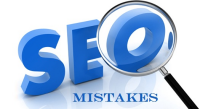 SEO Mistakes to Avoid in 2017
Search engine optimization (SEO) can be complicated enough without adding in needless mistakes. Whenever you are making changes to your website, Google may move your site down temporarily, even if the change was for the better. Here are various items to avoid in 2017:
1. BUYING PUBLICLY AVAILABLE LINKS
2. ACCIDENTAL KEYWORD STUFFING – Over-usage of keywords is a common mistake small business owners make. Even though Google likes content that has a clear topic, overusing keywords is bad news.
3. DUPLICATE CONTENT – Google has stated that there is not a duplicate content penalty, however, you are not likely to rank pages consisting primarily of duplicate content.
4. BAD USER EXPERIENCE – Fast load times, mobile friendly and so on are absolute requirements today.
5. USING AUTO-GENERATED TITLE TAGS & META DESCRIPTIONS – Take the time and SEO your site properly.
6. DON'T BELIEVE EVERYTHING YOU READ OR HEAR ABOUT SEO – It's the Internet, enuf said!
| | | |
| --- | --- | --- |
| --- | | --- |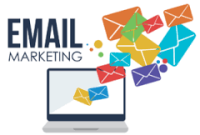 Effective Email Tactics for Your Newsletter
A monthly newsletter is a great and effective tool to reach and educate your customers, if used correctly:
1. Are your newslettters visually appealing? If they look like templates, people will consider them SPAM.
2. Use professional email addresses. Are you still using a 'Hotmail' email address, a 'Gmail' address to send emails. People will also conside this SPAM.
3. Have an Appealing Subject Line – 80% of email recipients SOLELY read the subject line to determine whether to delete or read. Make your suject line truthful, consice and clear.
4. Personalize your emails. If your platform can allow the person name to show, make it show. Emails with personalized subject lines are 22.2% more likely to be opened. Remember that a person's name is, to that person, the sweetest and most important sound in any language.
5. Don't be pushy. Educate, inform and intice your readers.
6. Words can be powerful, if used correctly. Short sentences, short paragraphs, active verbs, no cliches.
7. Make it SHORT – When it comes to online communication, "less is more" becomes a golden rule for marketers. Follow the 3-5-7 rule of email copywriting: you have three seconds to get attention, five seconds to draw readers in, and seven seconds to compel action.
Let me know if you wish to set-up and monthly newsletter for you and your business – I can help!
Searches on mobile devices grow higher every year. In 2015, there were more searches on mobile than on desktop. Now in 2016, the percentage is up to 60%. Google has been increasing their efforts to provide better mobile experiences for their users. The most recent of these is the mobile first index. Why is Google making this change? The mobile first index can be seen as a direct response to the way people use Google these days.
As a result, I am adding a Google Mobile column to your Ranking Reports. I added this to a few client reports about 18 months ago, but now I believe all sites need to know where they are ranking on the Google Mobile search engine. Look at your report over the next 2-3 months and see if there is much difference between your Google & Google Mobile rankings.
Google & Web Forms

There has been rumors floating around that Google may be showing in their SERPs (search engine results pages), come Jan. 6th, when a site has a form that is NOT processed via SSL.  In other words, if your site has a Contact Us form and it is not processed with a SSL certificate, then Google will note this.  Chrome 56, which is planned to launch in January, will mark HTTP login pages as "not secure" in a window next to the address bar.
In the past, Google announced that having an entire site hosted on a secure server (https://YourSite.com) WILL be a ranking factor.  This turned out to a false alarm.  We'll research this new rumor carefully!
Summary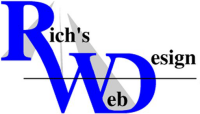 Article Name
Rich's Web Design - Jan. 2017 Newsletter
Description
SEO Mistakes ... in 2017 - Effective Email Newsletters - Google's Mobile First Index - Google / Chrome SSL Warning
Author
Publisher Name
Publisher Logo