Below is a Shopping Cart CMS Comparison of the Top 5 Shopping Cart tools for e-commerce stores.
WOO COMMERCE

HIGHLIGHTS
Very common and widely used application world wide with more than 1.5 million active stores
Is an Open source add on available for WordPress, hence absolutely free
Comes inbuilt with a variety of inbuilt features with many free add ons along with paid ones for more advanced features.
FEATURES
Allows Multiple Product attributes
Supports selling of physical and digital products.
Supports multiple payment processors via free and paid add ons.
Supports Inventory control with flexible shipping settings
Supports Tax handling on sales, and automatic tax calculations
Huge bank of free and paid extensions
Secure, with frequent upgrades being released
Responsive and mobile friendly
Search Engine friendly
Multiple performance tracking add-ons available
PRICING
Freely available with no per transaction charges
BEST SUITED FOR
WooCommerce is best suited for Small store owners with not much of long term cost involvement unlike its counterparts
PROS
One of the most popularly used free Shopping cart application.
Actively supported and upgraded with each upgrade.
Multiple ready-made themes available. Free and Paid with in-built add ons.
Supports One-page checkout with user reviews and ratings.
Abundant support available by add-on developers and in public Forums and other communities.
CONS
Not foir beginners. You will need to have some technical knowledge to be able to add WooCommerce to your WordPress store
More detailed technical expertise required for integration of ready-made or customised themes
Although absolutely free, many of its extensions are paid.
Will need to be self hosted on your WordPress site.
Not as comprehensive as compared to the likes of small eCommerce stores.
SHOPIFY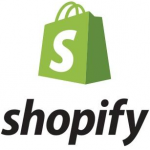 HIGHLIGHTS
Records over 500,000 active online stores at present.
Offers a vast range of eCommerce tools
Over 1,400+ apps in their App Store.
Offers 24/7 support via phone, live chat, email.
FEATURES
Offers over 100 professional paid and free themes
Responisve Stores with the ability to directly edit the HTML and CSS
Offers a site builder with easy accessible tools
Includes a complete blogging platform
Offers creation of your own domain name
Supports about 70 different payment processors in multiple currencies
Marketing and SEO optimized
Supports Inventory Management
Various online storage plans and Unlimited bandwidth
Site analytics
Built-in and free available mobile eCommerce shopping cart features
PRICING
Offers 5 pricing plans.
BEST SUITED FOR
Best suited for both beginners and professionals.
PROS
Easy to set up. Specially for non-techies and beginners
The admin area is quite user-friendly and modern
Offers free hosting which comes with your paid account
Shopify appears to be quite fast
Is secure when handling payments and sensitive data
Has a good bank of add-ons available (mostly paid) to allow you to add additional features.
CONS
Allows display of only three product attributes; size ,color and material.
Shopify costs money in terms of monthly subscriptions fee and a processing fee for each transaction.
Addition of other paid apps/add ons that involve monthly subscriptions will further escalate your costs.
BIG COMMERCE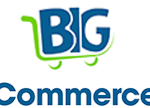 HIGHLIGHTS
One of the leading eCommerce platforms with over 55,000 online stores.
No technical know-how required as it comes packed with multiple built in features.
Supports many additional eCommerce features like gift cards, reviews & ratings, as well as basic marketing tools etc whcih come built in.
FEATURES
Requires to 3rd party add-ons as most of the required features are in-built in
No transaction fee for Plus monthly paid subscriptions
Responsive and mobile friendly
Mutiple free and paid themes available with customizable CSS/HTML
Full Stock control over inventory with no need for third party software
Detailed Reporting
Supports multiple built in payment gateways from more than 60 different payment processors in different currencies
Powerful customer support
PRICING
4 monthly/annual pricing plans available
BEST SUITED FOR
Best suited for larger stores.
PROS
User friendly back-end
Offers free hosting that comes with the monthly/annual plan.
Offers a variety of paid and free themes
Allows HTML/CSS customizations. Includes abilit to code your own theme in a special HTML/CSS editor.
Solid 24/7 Support staff to deal with all complexities.
Comes with a host of in-built tools.
Supports promotions via different social channels.
Supports marketing via AdWords integration, coupons etc
Supports multiple payments processors with support for multiple currencies.
CONS
Offers only 7 free templates which is no match when compared to its competitors
Paid themes could be expensive
No support for mobile apps available
MAGENTO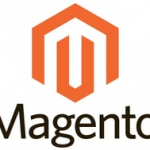 HIGHLIGHTS
One other very commonly used shopping application trusted by over 250,000 registered merchants,
Self-hosted platforms
Huge range of inbuilt feature-set
Completely customizable but needs a great technical guru. Hence, not recommended for beginners nor for small businesses.
FEATURES
Fully customizable using templates
Supports multiple payment gateway options
Supports API for web services
Built-in multilingual support
Detailed Inventory management
In-built Order processing
Free and paid Responsive themes optimized for mobiles and tablets
Handling shipping charges
Detailed Coupon management
Has a huge bank of paid and free extensions available
Built-in SEO features
Unlimited product attributes
In-built Content management system
In-built newsletter management
In-built Marketing tools
In-built Site management features
PRICING
2 Options. Community edition is open-source and available for free
Magento Enterprise is paid with 2 pricing plans.
BEST SUITED FOR
Best suited for bigger stores with thousands of products, tons of traffic.
PROS
The admin area is extensively detailed.
Completely scalable system with supports for huge inventory.
Magento is a feature rich and intensive platform.
Huge support avaiable interms of public forums etc.
Completely customizable
Supports multiple payment procssors with multiple currencies via free and paid extensions
CONS
Not a game for beginners. Needs extensive technical know-how to be able to deal with the multiple files that come with Magento installation.
Admin section isn't very user-friendly and might appear confusing
Self hosted and will need a premium hosting owing to amount of server resource it requires
Can run quite slow if not properly optimised.
Its premium plans are hugely expensive.
Version upgrades might act as a deterrent
OPEN CART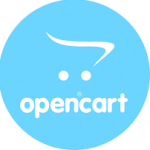 HIGHLIGHTS
Another open-source solution available like WooCommerce and Magento Community edition
Not as popular as Magento or WooCommerce and requires add-ons in order to support advanced features.
Like Magento and WooCommerce, this has a good support for extensions via its community of developers .
FEATURES
Like Magento and WooCommerce, it supports unlimited categories, products and manufacturers
Can be extended with templates and huge bank of available extensions
Supports multiple payment gateways with multi currency support
Supports Physical and digital products
Like WooCommerce and Magento, supports Product reviews and Rating
Supports multiple shipping methods, Discount coupon system and tax rates
Supports shipping calculations (weight and size)
Supports Backup and restore tools
PRICING
Being an opensource application, OpenCart is free to download, upgrade, and use. It offers 2 types of paid Support plans
BEST SUITED FOR
Best suited for smaller businesses with some web expertise and basic website setup know-how.
PROS
User friendly platform
It is supported by multiple paid and free themes
Simple to set up as compared to platforms like Magento.
Supports multiple payment gateways but most of them are paid
Doesn't require much of a technical background.
LikeWooCommerce,it also is a low maintenance cost application.
Completely Customizable and can be extended by use of paid and free extensions.
Supports multistore option.
CONS
Requires Technical know-how to be able to install and run the Application.
Requires technical expertise to be able to customize a theme and related features
Not as search engine friendly as its counterparts.
Runs Slow which can ruin customer experience
Will need a lot of paid and free add-ons added to make your store function smooth.
Not much of Support available.
Summary

Article Name
Shopping Cart CMS Comparison
Description
Shopping Cart CMS Comparison - WooCommerce vs. Shopify vs. Big Commerce vs. Magento vs. Open Cart - Rich's Web Design
Author