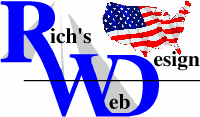 Rich's Web Design – July Newsletter
– WordPress Passwords, Is Yours Secure? –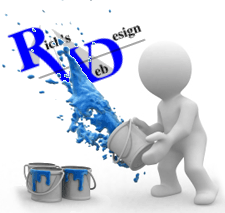 Do you need a redesign? What questions should you ask yourself and discuss with your marketing professional?
Ask yourself these questions about your own web site, as they should lead your redesign process:
Do you have SMART (Specific, Measurable, Attainable, Realistic, Timely) goals?How will you be able to tell if your new site is achieving your goals, if you do not have any?  Set them BEFORE you start any sort of project.
Who are your top three competitors?  You would be amazed at how many business owners do NOT know who their competitors.  Google your own search phrases and see who else shows up.
What do you like / dislike about your current site? Let's keep what you like and change what you do not like.
Do you use social media sites? (Facebook, LinkedIn, Twitter, YouTube, etc.)  Some companies need many; Some need just a few social media sites.
Do you want / require admin access so that you can make changes? Some people want the ability to make changes; Some prefer not to have their own access.  It's usually a matter of time and whether you have the time to make changes.  Some owners do not want the extra responsibility, if something goes wrong.
Do you use / need Google Analytics or other reporting tools? I discuss this about every other newsletter.  What metrics inform you about the success of your site?
What percentage of your current web visitors arrive via mobile devices?  Some businesses are as high as 80-90%; Some visitors still only have 20-30% of their web visitors as mobile.
What are your top performing keywords / key phrases? Important to know these and what people are searching for to find your web site.
What conversions do you currently have / require? (Contact form, online purchase, phone calls, etc.)
Do you use / need email marketing / newsletters?Some businesses absolutely need monthly communications, others need quarterly newsletters.  Email newsletters can be much more cost effective than snail mailed newsletters.  FYI, a full 61% of my RWD Newsletters are viewed via a mobile device, and the best day / time to send these are Mondays @ 9AM.
These questions should be considered and discussed with your web designer / marketing professional so that all the needed items are included in a new site, PRIOR to the process beginning.

WordPress Passwords, Is Yours Secure?
WordPress (by default) sets all passwords to be very long, random characters and impossible to remember.  There is a very good reason why they do this; WordPress hackers are worldwide and they try multiple times each day to login to all WordPress sites.  Using these complicated passwords keeps your site very safe.
*** If you reset your WP password, PLEASE make it long and include some random characters.  You can always select 'Remember Password' on your login page!