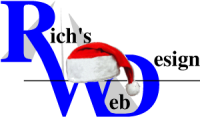 Rich's Web Design – Dec. Newsletter
– Four Pillars of an Effective SEO Strategy – 
– What is PPC / SEM? –
– RWD Now Celebrating 20 Years, Since 1997 – 
Four Pillars of an Effective SEO Strategy – Search engine optimization (SEO) can be complex, but has four main categories.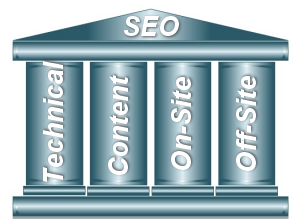 1. Technical SEO – Can your site be easily crawler by the search engines? Is it mobile-friendly? Is your site structured properly? These are all part of my job; I will make sure your site is constructed properly!
2. Content – Content is king. That's the saying, right? It's true in a way. Your website is really just a wrapper for your content. Is your site fresh and updated? Ensure that all of your content is optimized, and if you are doing content marketing, ensure it is a good fit for your marketing tactics.
You know your site and subject matter better than anyone else; Sending me your fresh content is your responsibility.
3. On-site SEO – This includes keyword research, page titles, having proper 'Calls to action', having a Sitemap.xml, setting up a Google Mebmasters account. These are all part of my job.
4. Off-site SEO – Eventually, all SEO rivers run to this one spot: authority building. Building your authority, in large part, involves link building. This also includes keeping your social media sites (Facebook, LinkedIn, YouTube, etc.) updated and interactive with potential customers. This your responsibility to keep your Facebook page updated and collect other related web sites that can link to your site.
SEO does not need to be overly complex. There are four key areas of SEO that you need to consider, and there is a structured, methodical process that can be followed to optimize your site.
What is PPC / SEM?
I have not written about this in awhile, so here goes -> Pay Per Click (Search Engine Marketing) advertising programs get your web site placed high in the search engines' sponsored results. The most effective program is Google AdWords, which supply their top pay per click listings to virtually all of the most-used engines. We bid for rankings, and pay the bid amount when a visitor clicks through and goes to your site.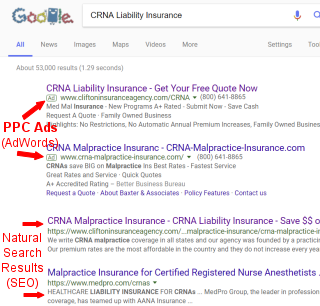 Depending on the competitiveness of your keyword, keywords or keyword phrases, your pay-per-click amount may be as low as $0.20 per click. For more competitive words or phrases, naturally the price is more. For 'NYC Real Estate' your cost may be $30 per click; For 'Medical Insurance' your cost may be $45 per click … It just depends on the competitiveness of your phrases.
Let's use a "brick & mortar" gift shop as an example.. (Click Here)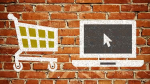 Pay per click advertising program services cost are up to you, the business owner. The process can take as little as one week. Ongoing Support & Reporting is recommended, but never required.
Note that the fees charged by the pay per click engines are in addition to Rich's Web Design's fees. A budget cap will be set in advance, and these fees are never marked up in any way.
At Rich's Web Design, we approach everything from a strategic marketing point of view. Our search engine marketing services are always tailored to your business' unique goals and needs. We perform search engine marketing the ethical way and follow the industry's best practices.
AdWords Definitions … [Click Here]