Rich's Web Design – Dec. Newsletter

– Gutenberg Updates –
– – – – – – – – – – – –
Gutenberg (WordPress 5.0) Updating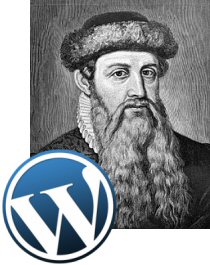 As the most significant core change to WordPress, Gutenberg is now available to install on all WordPress sites, as of Dec. 6th.  WordPress 5.0 is the most secure CMS (
Content Management System
) / environment for your web site to live.
I have chosen NOT to have all of my clients update automatically when WordPress decides, as it can occur at anytime, day or night.  If your site has problems, this way I will not be aware of these problems.
Instead I am 
MANUALLY
 doing this major update for each client.  I am starting with my 
PAID WordPress Maintenance clients FIRST.
The most important item -> When you receive an email from me stating, 'Your web site has now been upgraded to WP 5.0', please go through all aspects of your site and check for EVERYTHING.
Menus, search functions, photo galleries and custom plugins may have conflicts.  I will also check your entire site, but If you notice anything that is not functioning properly.   PLEASE let me know ASAP!