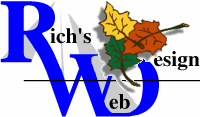 Rich's Web Design – Nov. Newsletter
– SEO Keys in 2019 –
– Content for Your Monthly Blog –
– Gutenberg Update – Nov. 19th –
– – – – – – – – – – – –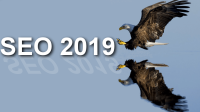 SEO Keys in 2019
This is the ultimate guide to SEO in 2019 – This is NOT a lame "SEO in 2019" predictions post. Instead, you're going to see tested strategies that are working right now… and will work even better in 2019. So if you're looking to up your SEO game this year, you'll love this guide.
1. Google RankBrain: is a machine learning system that helps Google sort their search results. That might sound complicated, but it isn't. RankBrain simply measures how users interact with the search results and ranks them accordingly.On-Site Time: Google knows how long someone stays on your site. If your site has QUALITY content, visitors stay and Google will notice!
2. Featured Snippets – These are the boxes that show up usually on the right-side of search result pages. They are created by Google and vary widely from search topic to search topic. How do you get your content to appear in the Featured Snippet? The use of organic search terms on your site are key!
Think of the 2-3 sentence description of your business; Is it found on your main page? It should be, as this will be used by Google! Think of these as 'Paragraph Snippets'.
3. Comprehensive, In-Depth Content Wins – Google's #1 job is to show their user the BEST result. And in most cases, the "best" result isn't a piece of keyword-stuffed content. Instead, the best pages cover an entire topic in-depth.
Publish Authoritative Content – Be the authority in whatever you place as your own content.
Use LSI Keywords – LSI keywords (Latent Semantic Indexing) are words and phrases that are strongly associated with your page's topic.
4. Optimize for Google's Mobile-First Index – Google now considers the mobile version of your site the "real" version. And this is the case even if someone searches from a desktop. Today, 60% of Google searches are from a mobile device. Make sure your content is consistantly used in both desktop and mobile versions of your site.
5. Video – Online video is EXPLODING right now; Online video will make up 80% of all online traffic by 2021. In short, more and more people are searching for stuff on YouTube… and skipping Google altogether.
6. Optimize for Voice Search – Use your own FAQs page as the center of your Voice Search strategy. Think of people searching using their voice and answer these questions in your FAQs page!
7. Content and Links Are Key – Without link building, you won't crack the first page! In fact, Google recently came out and said that content and links are their #1 and #2 ranking factors. Publish Unique Data.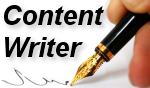 Why Every Business Website Needs a Monthly Blog
If you're a business owner the reason you have a website is to show authority and generate new leads and sales. That's it. Most business owners focus on the first part but miss out on the huge marketing opportunity that presents itself with the second part – generating new leads and sales. Paying for and maintaining a professional website costs money, so treating it like a business card is not only a bad plan from an economic standpoint, it's a major error from an opportunity costs standpoint.
The bottom line: If you have a website that nobody can find – you're losing more business than you can imagine.
The question: How can people find my website?
The answer: Monthly SEO optimized business blogs.
Let an Expert Do It
You like the idea of getting more out of your website, but you don't have the time or desire to sit down and write an SEO optimized monthly blog. Don't worry, we can do it for you. A professional copywriter (sales writer) will take the SEO keywords from RWD, and write a professional blog article every month. It's very affordable and you don't have to do anything.
The writer will work with you to capture the voice and tone of your business, so it will accurately represent the way you want to present yourself. They will suggest topics to you in advance, or write the topics of your choice.  There is no easier or effective way to generate more leads, sales, and attention for your website than business blogging.
Gutenberg Update set for Nov. 19th (maybe)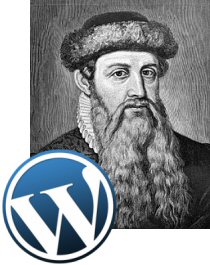 In advance of the major update to the WordPress CMS (Content Management System), I have pre-installed the 
Gutenberg
 plugin on RWD client sites that have opted for the 
WordPress Maintenance
 service (Proactive Security, Backups, Malware Prevention) .  The major update will occur around Nov. 19
th
 (could be later) and changes the editing tool within WordPress.
This update to WordPress 5.0 (called Gutenberg) is a big change and some inner workings of some sites will be affected.  I am doing this install proactively, so that we are not slammed with problems, come the end of November.
The Best of Recent News