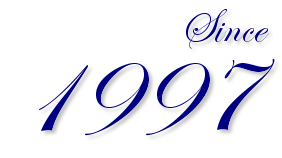 Rich's Web Design has been in business since 1997 and has some 65+ clients. They range from medical practices, to commercial real estate, to the Kernersville Chamber of Commerce sites, to engineering & architectural firms, to law practices and to many non-profit organizations. Most are in the Triad area of NC, but some are from other areas. We specialize in sites that are built individually, not "cookie-cutter" sites. They will be designed as you, the customer wants them built.
Designing web sites, whether they be in Greensboro, Kernersville, Winston-Salem or other North Carolina locations, takes a professional development plan. Yes, you can find a designer who can redesign your site for $500 or a large firm for $10,000. But for search engine optimization, most people want it designed correctly and personally. Do you want to drive an unreliable Yugo, be over-charged for a Mercedes with features you do not want, or drive a reliable Honda that has only the items you desire?
At Rich's Web Design, the most important aspect of our design process is the customer. We want you to understand the options that are available to you so that you can make informed decisions about the services we provide.
If you are new to the Internet, you can count on an explanation free from confusing Net-lingo. If you are someone who's been online for a few years, you'll be working with a company that is always looking towards the cutting edge of Web development.
Please examine our site to see active examples of our works, and feel free to contact us today!
NC Web Design – North Carolina Web Design