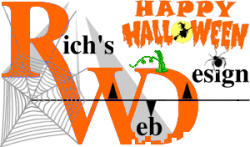 Rich's Web Design – Oct. Newsletter
– WordPress Security Requirements –
– Faster WordPress Site –
– The Best of Recent News – 
– – – – – – – – – – – –

Top 5 WordPress Security Requirements 
If you own a WordPress website, you should be aware of potential WordPress security vulnerabilities. Just like locking the doors of your house, investing in an alarm system and paying for insurance, your website should have security and safety measures in place.
1. Poor Hosting 
– Not all web hosts are created equal and choosing one solely on price alone can end up costing you greatly.
RWD only uses reputable hosting companies.
2. WordPress Login – Brute force attacks are the most straightforward method of attacks and insecure passwords are the easiest method for hackers to access your WP site.  RWD only uses complex / secure PW's.
3. Outdated Software / Plugins
 – Outdated versions of plugins / software run the risk of security exploits.  RWD clients that opt for the 
WP Security Maintenance
program have these plugins checked weekly.
4. PHP Exploits – Hackers can also access your site through outdated server software. (See #1 above)
5. Installing Software from Untrusted Sources 
– Only install software / plugins that you get from WordPress.org to prevent malicious coding. (
Full article
)
RWD uses WordPress best practices, especially related to plugins, hosting and overall security.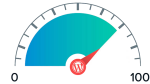 Steps to Improve your Site Speed – Loading Time
– WordPress, the de facto standard CMS (
Content Management System
) of small businesses and SEO's, is a very powerful but easy to screw up piece of software.
Somewhat similar to a brand new smartphone, it's incredibly fast out of the box, but as you keep adding more and more apps you start to notice it slowing down and acting up at times.
2. Review ALL plugins and see which are NOT necessary.
The Best of Recent News