Rich's Web Design – February Newsletter

– TEDx Tickets – FREE! –
2016 SEO Web Site Audit Checklist
– What is a Conversion? –
PANTONE Color(s) of the Year 2016

---

Have you ever been to (or heard of) a TEDx event? Saturday, Feb. 20, 2016 will be the 
TEDxWakeForestU
 event at Wait Chapel. As other TED events throughout the country, this is filled with exceptional people and creative works, connecting people across disciplines, creating conversations that drive action.
I am offering the FIRST 5 CLIENTS of RWD -> FREE TICKETS!  Email me as soon as possible and I will save your ticket.  Sorry, clients only!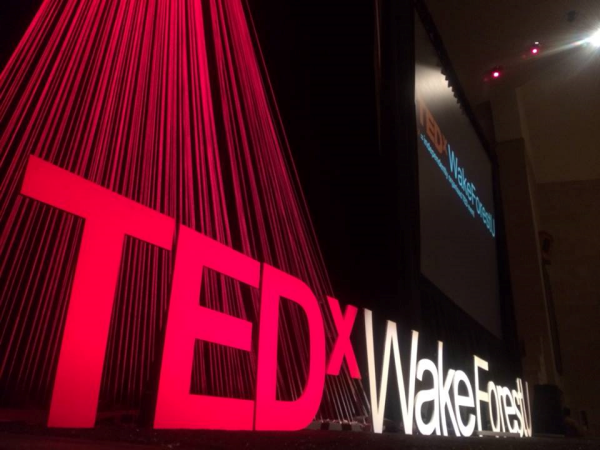 TED
 stands for Technology, Entertainment, Design — three broad subject areas that are, collectively, shaping our future. TED is a platform for ideas worth spreading. Started in 1984 as a conference where technology, entertainment and design converged, TED today shares ideas from a broad spectrum – from science to business to global issues – in more than 100 languages. Meanwhile, independent TEDx events help share ideas in communities around the world.
| | | |
| --- | --- | --- |
| --- | | --- |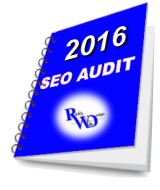 2016 Professional SEO's Web Site Audit Checklist
1. Review # of indexed pages – Use the site:yourdomain.com search command at Bing & Google. This will typically display all indexed URLs.
2. Review Webmaster Tool Data – Reported in your GA Monthly Reports.
3. Is your company ranking for Company Name, Brand and Unique Terms? – Look at your monthly Rankings Reports.
4. Check 404 Error Handler – Go to www.YourDomain.com/123.htm and see if an error page shows; It should.
5. Review XML Sitemap – Go to www.YourDomain.com/sitemap.xml and see if your inner pages are listed. (Some sites have different names for their sitemap.xml file)
6. * Spelling, grammar and content quality?  Does the content read like a magazine article, or does it read like someone paid a worker in India $1/hr to produce?
7. Check for off-site duplicate content problems – Select a key phrase that is unique to your site and do a search (in quotes) for that exact phrase. Is it copied on other sites?
8. Are both the www and non-www versions of the site functioning properly?
9. Google Page Speed – Test your site w/ https://developers.google.com/speed/pagespeed/insights/
10. Test Response Time – We recommend using www.WebPageTest.org for performance benchmarks11. Does your home page have indexable text of at least one paragraph? Run the home page through the
SEN Target Keyword Analyzer
, this report will show you the top words found on the page as found by a spider. If your keywords are not detected at all, you have a problem with the home page.
12. Does your web site have a 'Sitemap' page? This should list every page on your site as simple text links. Look in your footer; Do you see 'Sitemap'; That's generally where you find a link to a sitemap page.
13. Do your inner pages have Search Engine Friendly URLs? If the page is about 'red tennis shoes', then the URL shoudl be something like 'xyz.com/red-tennis-shoes.htm'.
14. Are your keywords optimized on the appropriate pages? Do 'Red Tennis Shoes' show up in text, in alt tags, in bolded text, on image names (red-tennis-shoes.jpg)?15. Are the Business Name, Address, Phone and Contact info listed on every page?  
*
 Do these match your Google Business page, exactly?
16. Form Testing – Test your own forms on a regular basis. Do they function the way you desire?
17. * Click Depth? – How many clicks does it take to get to all of your content?  3 clicks should be plenty for most sites.
18. * Does the Business have a 'Verified Google Business Page' – Do a Google search for 'your business – your town'.  On the right side, underneath the map area, look for 'Claim this Business'. If you see this phrase, your business is NOT verified through Google.
19. * Is Google Search Console associated with the Google Analytics account?  If you are a RWD client, you should be receiving the 'Search Query Reports' every month.  If so, good!
| | | |
| --- | --- | --- |
| --- | | --- |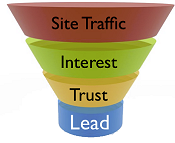 What is a Conversion?
As I talked about
 last Feb.
, a 'Conversion' is an action that your customer should take when landing on your web site.  Is the important goal of your web site … to gather leads with a 
CONTACT US
 form? … Is your goal to have a visitor 
MAKE a PURCHASE?
 … Is it to download a white paper?
Do you know your conversion rate?  This is the percentage of your visitors that convert.  All of these can easily be tracked in 
Google Analytics
, as they can easily be shown in your Monthly Reports.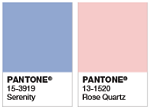 PANTONE® Color(s) of the Year 2016: Serenity & Rose Quartz –
Did you know that every year, Pantone comes out with a '
Color of the Year
'? This year it is '
Serenity & Rose Quartz
', Baby Blue & Pink – Other colors of the year info –
Have a Great FEBRUARY 2015!
336-408-9075