Bruce Boyer – I have worked with Rich Blakemore for about 10 years, both in a business and personal setting. He is the quickest to respond to my needs of any website administrator. He always goes above and beyond to provide assistance. When he did our website for a community organization he would come and take pictures of an event and post them within the hour. That's service!
NC Chamber Orchestra – Rich's Web Design did a fabulous job creating the website for the NC Chamber Orchestra. He made sure the site was user friendly, yet comprehensive. He is extremely responsive to updates and corrections (usually caused by me). I would highly recommend Rich for any services they offer.
Village of Tobacco – This firm designed the municipal web site for the Village of Tobaccoville professionally and timely. The business offers hosting services as well as ongoing updates and technical assistance. Rich was very adept at creating a customized site to meet our needs and those of our citizens.
KonnoakBaptist.org – Thank you for designing and maintaining our church web site since 2009. The online sermons / video sermons have been a nice addition and have helped to improve our message to our church community!
Clifton Insurance Agency – We have been working with Rich for over 10 years! Best web services and speedy timing on all updates! We appreciate his services and attention to detail. He always keeps us ranked #1!
Piedmont Siding & Windows, Inc. – I contacted Rich 's Web Design thru their website. I got a quick response and in fact the owner insisted on meeting me in person that day. He had my web site built before the other guys even got a quote to me! Very pleased with their work. If you need a web site, look no further!
AAR Roofing – Rich is an excellent partner for our Web Site maintenance. Not only did he do an outstanding job with our page design but his company is great about monitoring and recommending updates. He is also always available for changes and timely answers to our questions. I would highly recommend him for any web based project.
ChristianFaithStories.org – I have worked with Rich Blakemore for about 10 years, both in a business and personal setting. He is the quickest to respond to my needs of any website administrator. He always goes above and beyond to provide assistance. When he did our website for a community organization he would come and take pictures of an event and post them within the hour. That's service!
SnowWoodworks.org"…beautiful and functional web site. You then went the extra mile … I continue to be amazed at the exposure the website brings to the business – Warren Snow"
HarperEyeCare.com"…nothing but positive feedback and compliments from our patients on the design and ease of use…it was always so easy to work with you…Outstanding turn around!"
GrubbsLawFirm.com"You have been a consumate professional … willingness to listen … This gives us a competitive advantage and makes our web site a wonderful tool … "
Kernersville Chamber of Commerce – KernersvilleSpringFolly.com / DiscoverKernersville.com" …outstanding work … amazed how quickly the information was posted … above and beyond the call of duty"
52Hymns.com"… attractive and appealing … responded with kindness and efficiency …"
The Loft Gallery"Professional and colorful … My business has greatly improved…Timely updates! Provides a variety of information"
NCDPI (NC Department of Public Instruction) Recognition"Educational excellence"
NCDPI Letter of Congratulation to K.E.S."Excellence in Education"

Encore Symposiums, Inc."… his enthusiasm and attentiveness to every detail … innovative, dependable and professional … our business has markedly improved! … User friendly and attractive! … Rich's Web Design is over the top on performance! Always professional both in converstation and performance! Turn-around time for additions to website is superb! The website has made an impact on my advertising and return. The service is impeccable!"
Allied Roofing"… particularly impressed with your promptness and professionalism. …You exceeded our expectations … "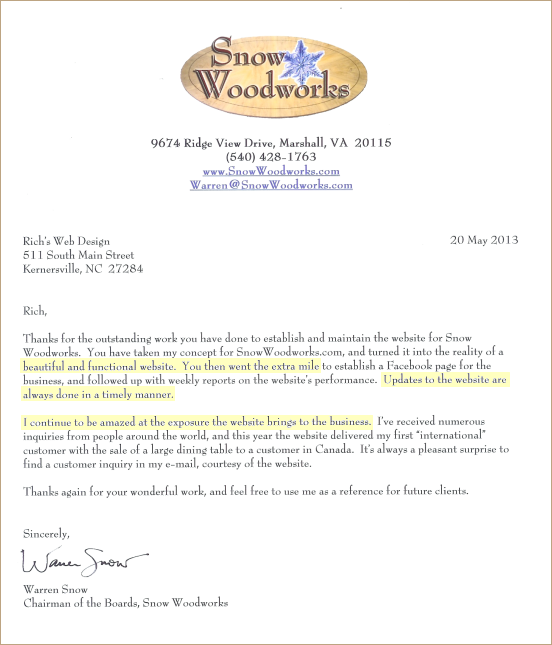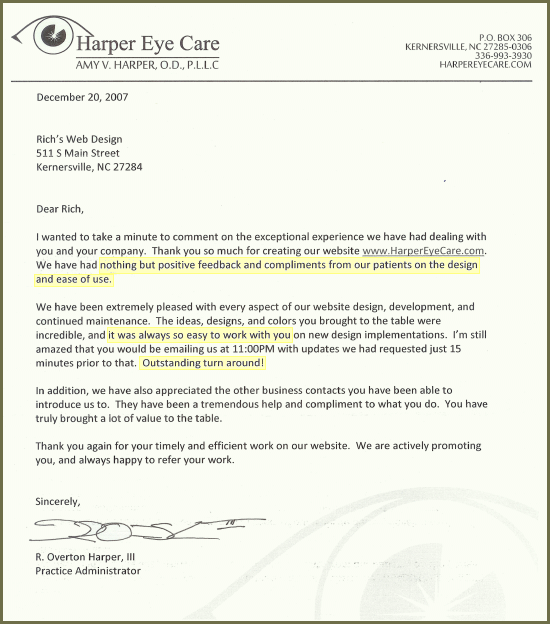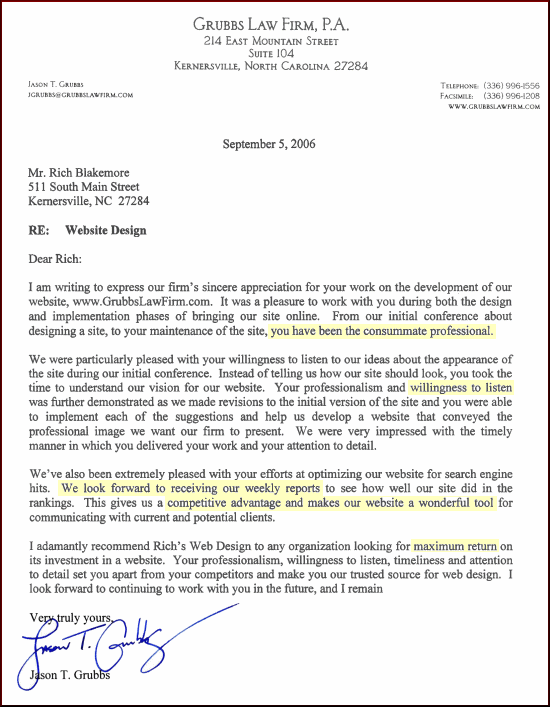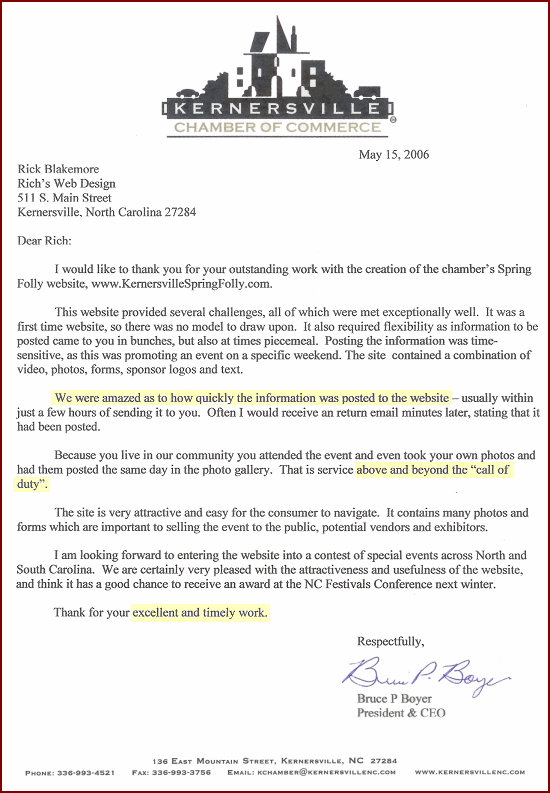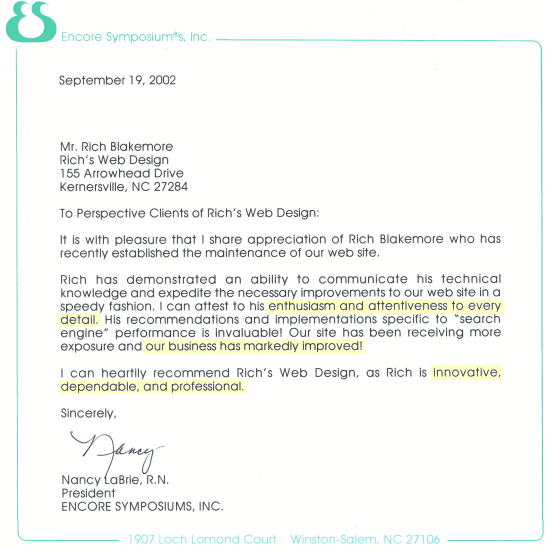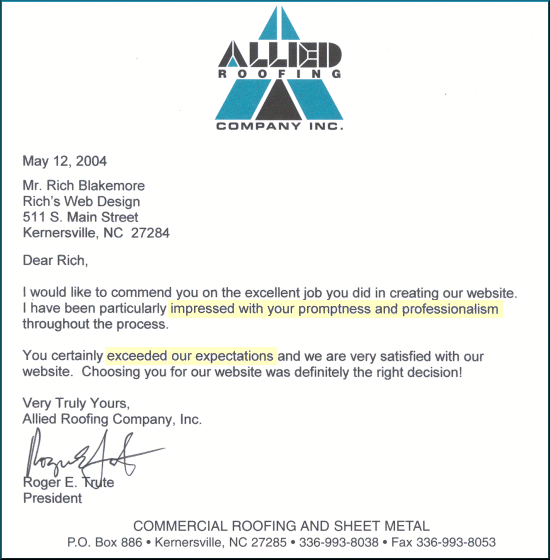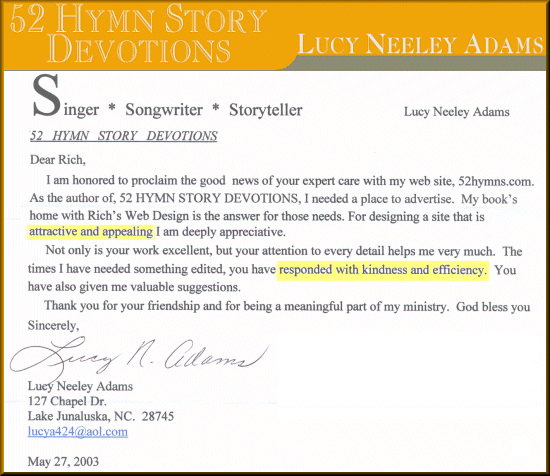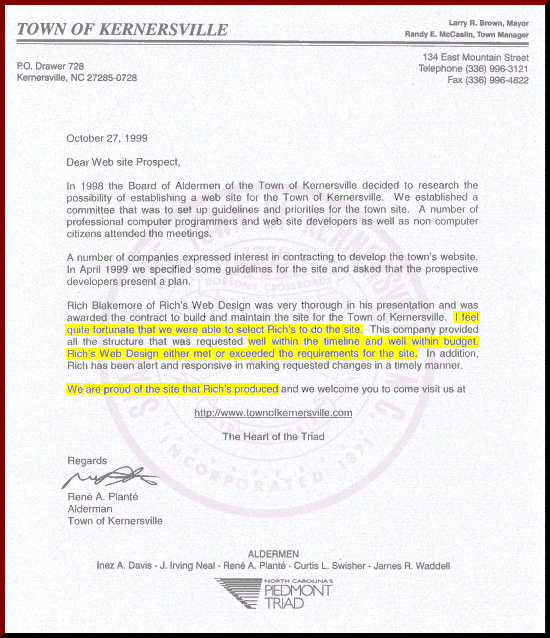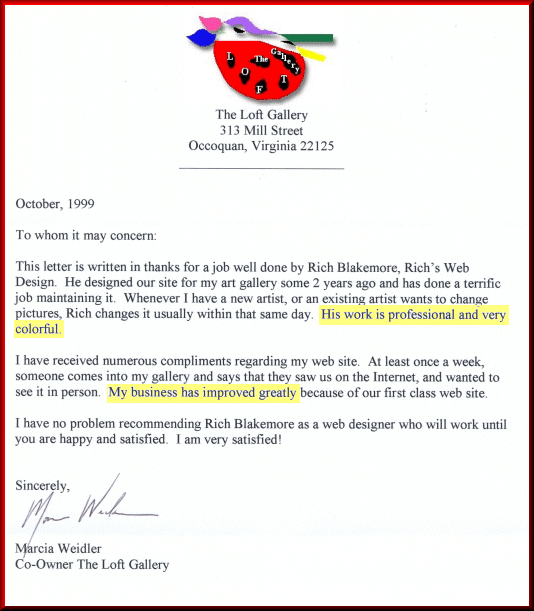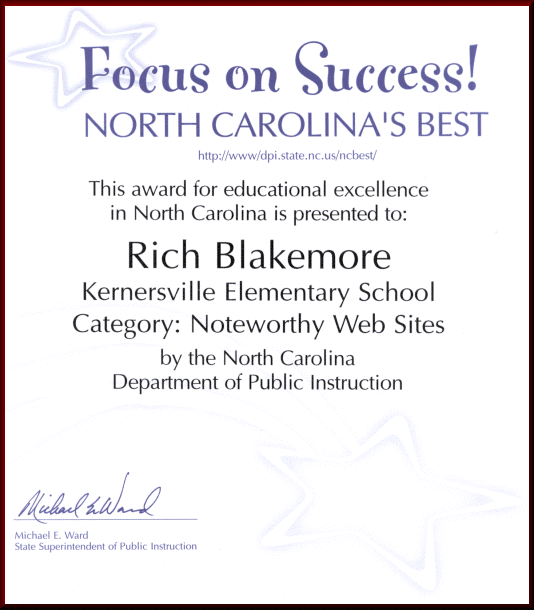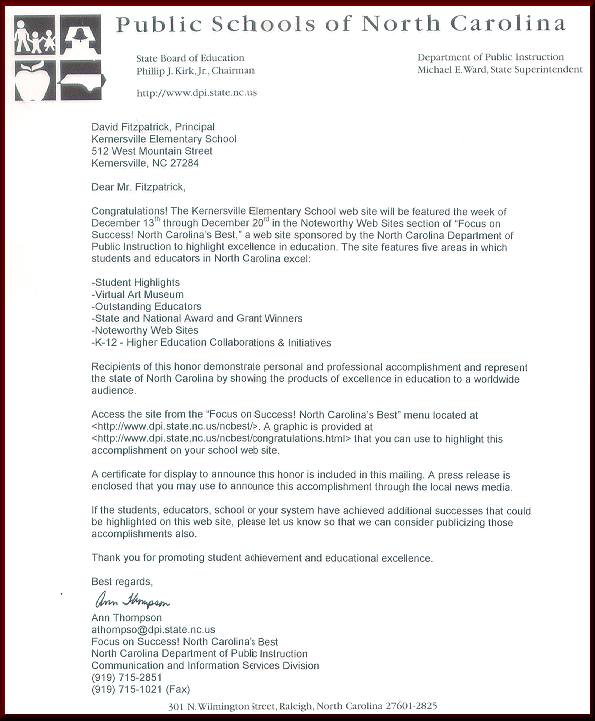 Summary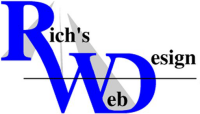 Service Type
References / Testimonials
Provider Name
Area
Description
Testimonials, References, Referrals, Recommendations - Rich's Web Design & Site Development - Kernersville NC - Rich's Web Design