Rich's Web Design – Oct. Newsletter

– FAQs, Now Imperative for Higher Rankings & Traffic –

– 15 Ways to Drive More Traffic! –
———————————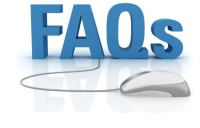 FAQs, Now Imperative for Higher Rankings & Traffic 
In the past, I have pushed the importance of your site FAQs. Consider 'Conversational Search' as people needing to find out about your products and services in a conversational manner. What better way to beef up the conversation than to answer ALL of your potential questions in your FAQs. Use your staff, brainstorm and come up with as many questions as possible about your business, your products and your services. Speak with your own receptionist; What question do they answer EVERYDAY of the year?
Google's increasing importance on natural language interpretations are leading their algorithm into emphasizing answers to questions. In other words, more and more people are searching for answers to questions rather than searching for phrases. What we should now focus on is phrases that answer questions; Your FAQs page is ideal for this very purpose.
Have your company's team brainstorm and come up with phrases that they receive daily from potential customers. What phrases / questions are the most common? What terminology in your industry is most confusing to the general public? What differentiates your business from your competitor? What might people search for that is related to your business?
Try to answer these questions in simple terms and include your targeted search phrases where needed. These answers should use natural language, as if you were simply talking to a person asking these questions.
How many FAQs should you include? There is no exact answer, but 15-20 would be a great start. If you need more, great! It is also a good place for new content to be placed on a regular basis. Add a few FAQs every 1-2 months and you will be surprised what great content can be accumulated after 6-10 months.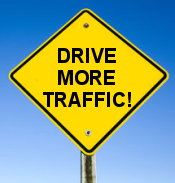 15 Ways to Drive More Traffic!
1. Advertise – PPC & Facebook Ads work well for the right situation.
2. Social Activity – Post interesting articles on a REGULAR basis.
3. Write Irresistible Headlines.
4. SEO – On page optimize your content for search engines.
5. Guest Blog – Contribute to other Blogs in related fields.
6. Post content to LinkedIn.
7. Interview Industry Leaders.
8. Email Marketing Still Works.
9. Make Sure Your Site is FAST Loading.
10. Make Sure Your Site is Responsive – Ensure that your website is accessible and comfortably view-able across a range of devices.
11. Build a Community Around Your Site.
12. Examine Your Reports(Google Analytics and Ranking Reports).
13. Incorporate Video in your Content Strategy.
14. Research the Competition.
15. Attend Conferences – Then write about these on your news section.
Summary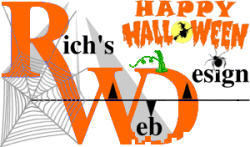 Article Name
Rich's Web Design October 2017 Newsletter
Description
Rich's Web Design October 2017 Newsletter
Author
Publisher Name
Publisher Logo