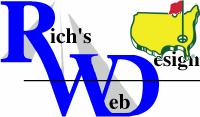 'Site Search' = Very Powerful Tool
If your site has a Site Search feature, this can be a very powerful tool for you. It is also very nice for your site visitors, especially if they cannot find what they are looking for on your main page or main menu. They use your search tool, find the page and find what they are looking for.
Most WordPress designs have this Site Search capability.

This is even better if you have products for sale. They search for a product item or name, find this and almost instantly can purchase this product. Along these same lines – It is EXTREMELY IMPORTANT when you set-up your products that you carefully label each product's TITLE, DESCRIPTION & DETAILS. These are all useful when someone searches your site for XYZ product.
Probably the most powerful part of this Site Search tool is that we can tell EXACTLY what terms are being searched for, using Google Analytics. I can tag the search tool to show these terms and have them show up in the Monthly Dashboard in Google Analytics. If significant numbers of certain phrases show up, I will let you know in your Monthly Reports.
What a powerful tool … Knowing what your visitors are looking for!