Rich's Web Design – May Newsletter
– Google Mobile Optimization Factors –
– Is Your Site ADA Compliant? –
– Time for a Redesign of your Web Site? –
---
Google Mobile Optimization Factors
Google's next major update will be called 'Fred' and will be based on a 'Mobile-First Algorithm'.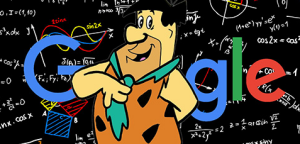 Since 65-70% of most web traffic is on mobile devices, it makes sense to base search results on a number of mobile factors:
If your site is already well optimized for search engines, there are only a few additional things that you need to think about when optimizing for mobile:
1. Page Speed – Even though we talked about TTFB a few months back, the time needed to load your site IS still a factor, not just for Google, but for the end user experience.
2. Flash – Simply do NOT use this anymore.
3. Pop-Ups – They are even more annoying on mobile devices, but can also hurt your rankings in Google.
4. Design for FAT FINGERS – Touch screen navigation can lead to accidental clicks if your buttons are too big, too small, or in the path of a finger that's trying to get the page to scroll.
5. Still optimize META info.
6. Local Search is extremely important.
7. Responsive is Preferred – If you are going through a redesign or a new site, RWD (Responsive Web Design) is the optimum choice.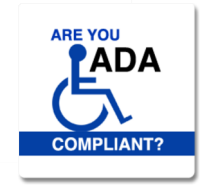 Is Your Site ADA Compliant?
Title III of the Americans with Disabilities Act (ADA) requires that some businesses and nonprofit services providers make accessibility accommodations to enable the disabled to access the same services as clients who are abel. This includes electronic media and web sites. While the ADA applies to businesses with 15 or more employees, some smaller businesses web sites can benefit from being ADA compliant. Doing so opens your company up to more potential clients and limits liability. Web developers should consider including ADA compliant features in the original site.
This is particularly important when working for a government agency or government contractor, as these organizations must follow web accessibility guidelines under Section 508 of the Workforce Rehabilitation Act of 1973. Although ADA and Section 508 compliance are different, the published checklist for Section 508 compliance offers insight into ways to make websites accessible for people with disabilities, and thereby work toward ADA compliance.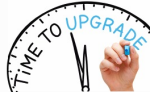 Time to Upgrade – Time for a Redesign of your Web Site?
Whether it is a new car or a new web site, a fresh look every few years is not just needed but highly suggested. Integrating videos, making fast changes to content yourself, cleaning up some old content are all important aspects of a new site. Some people will try to place a year (every 5 years, every 7 years, etc.) but let's consider these items:
First Impressions – Like everything else in life, first impressions count. Nowadays, if users don't find what they are expecting to find they'll leave and more than likely never come back. First impressions are so important when it comes to web design and often this realisation comes at a cost for most website owners.
State of the Art – Having an updated website sends a message: Your company is healthy, forward-thinking, and ready to take on new customers. Good companies evolve and grow over the years and your website is the best way to showcase who you are.
Your competition – Check out the websites of your key competitors and compare them to your own site. If you're considered a leader in your industry yet your site is the last to upgrade, it might be time to redesign.
Converting Into Sales – When a user visits your website, this is your chance to grab them by the hand and give them a tour of your brand, products and services, much like you would if they walked into your brick and mortar location. If your website doesn't invite them to look around or give them opportunities to interact, you may be missing opportunities to filter users into your sales funnel.
Business Goals have Changed – If your marketing strategy has changed, it may be time to change your website to match the new plan. For example, at the time that you built your website, your goal may have been to sell products. Now, your goal may be to increase repeat business.