Rich's Web Design – March Newsletter

– Monthly Reports Explained –

(Rankings & Google Analytics)

– SERP's Top 4 Places Now Ads –
Explanation of Your "Search Engine Rankings Report" (Updated!)
Quite a few clients of Rich's Web Design have asked me "What does my monthly ranking report / chart mean?" "You email it to me, but I never can understand it." Here is the best explanation: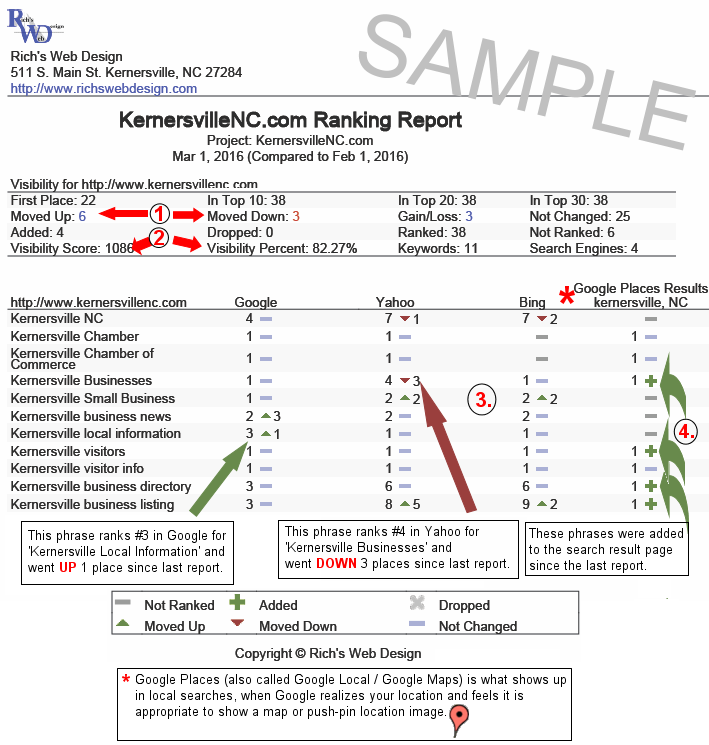 The VERY first thing I look at are the two sections "Moved Up" & "Moved Down" 1 . This week, 6 of the phrases "moved up"

in the rankings and 3 "moved down"

. If any of these phrases were "dropped" or "added" then the numbers would show directly below. … (
For the FULL explanation, CLICK HERE
)
Google 
Analytics Dashboard Reports Explained (UPDATED)
As a client of Rich's Web Design you receive a monthly report from Google Analytics in PDF format around the first day of EACH month.  Google Analytics is the industry's leading web statistics application that will show you valuable statistics (good and bad) about visitors to your own web site.
It will show you the number of 
visitors 
your site received the previous month, what 
search phrases 
they used to find your site, how many visitors "
bounced
" (left after only viewing 1 page), how many people filled out your 
Contact Us form 
(if applicable), what 
mobile devices 
they used to view your site, what 
landing pages 
visitors entered your site from their searches, what 
cities / countries
 your searches originated from, what 
social media sites
 sent visitors and other details.  In other words you need to use Facebook, Twitter, LinkedIn, Yelp, etc. to help drive traffic to your site! … (
For the FULL Explanation, CLICK HERE!
)
SERP's – Top 4 Positions
If you noticed in the last week, Google's SERP's (Search Engine Result Pages) has changed its layout. No longer do you see AdWords(PPC ads) in the top 2-3 places AND on the right column. You now see the top 4 places as AdWords ads. Yes, this is geared towards making more $$ for Google. Their explanation is that it now shows more like a mobile SERP.  Local maps / listings also show up, just in varying places.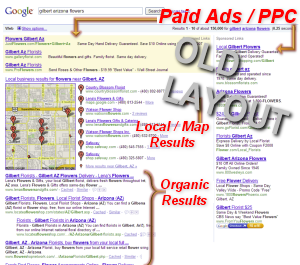 – – – – – – – – – – – –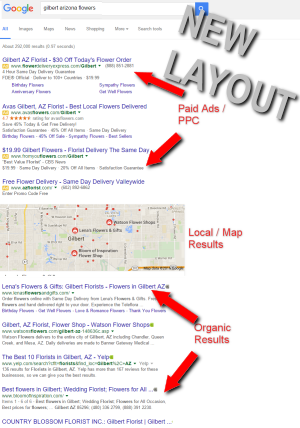 What does this mean for you? Either you (as a business owner) may need to start using AdWords and/or your optimized phrases need to be in the #1-2 positions. BTW, when the Ranking Reports do their calculations (see above story), they do NOT count 
AdWords ads
.
Let me know and I will be glad to answer any questions about AdWords and give you honest recommendations.  AdWords can be tricky to understand, set-up and maintain, as each site requires custom settings. I have set-up many AdWords campaigns for clients.
RECENT / NEW CLIENTS
Summary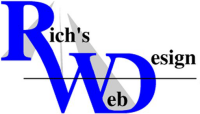 Article Name
Description
Rich's Web Design Newsletter! - Monthly Search Engine / Web News
Publisher Name
Publisher Logo