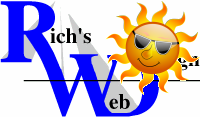 What is Google's Search Console?
Google Search Console (formerly Webmaster's Tools) is a free service offered by Google that helps you monitor, maintain, and troubleshoot your site's presence in Google Search results. You don't have to sign up for Search Console to be included in Google Search results, but Search Console helps you understand and improve how Google sees your site.

Google Search Console (or 'GSC' for short) lets webmasters monitor and manage their websites through an official portal, which is full of useful statistics. To have access to tools and data provided directly by the search engines can make optimizing your website much easier! But what is it, exactly?
If you actively optimize your website, then you understand that SEO is never 'finished'. You need to be continually improving your content, refining your site settings, and minimizing your errors.
Search Console provides tools which help with this day-to-day management. It lets you do things like submit and monitor your XML sitemaps, ask Google to (re)evaluate your errors, or see how Google sees particular pages and URLs on your site, for example.
Search Console offers tools and reports for the following actions:
Confirm that Google can find and crawl your site.
Fix indexing problems and request re-indexing of new or updated content.
View Google Search traffic data for your site: how often your site appears in Google Search, which search queries show your site, how often searchers click through for those queries, and more.
Receive alerts when Google encounters indexing, spam, or other issues on your site.
Show you which sites link to your website.
Troubleshoot issues for AMP, mobile usability, and other Search features.

Who should use Search Console?
Anyone with a website! From generalist to specialist, from newbie to advanced, Search Console can help you.
Business owners: Even if you won't be using Search Console yourself, you should be aware of it, become familiar with the basics of optimizing your site for search engines, and know what features are available in Google Search.
SEO specialists or marketers: As someone focused on online marketing, Search Console will help you monitor your website traffic, optimize your ranking, and make informed decisions about the appearance of your site's search results. You can use the information in Search Console to influence technical decisions for the website and do sophisticated marketing analysis in conjunction with other Google tools like Analytics, Google Trends, and Google Ads.
Site administrators: As a site admin, you care about the healthy operation of your site. Search Console lets you easily monitor and in some cases resolve server errors, site load issues, and security issues like hacking and malware. You can also use it to ensure any site maintenance or adjustments you make happen smoothly with respect to search performance.
Web developers: If you are creating the actual markup and/or code for your site, Search Console helps you monitor and resolve common issues with markup, such as errors in structured data.
If you wish access to your own site's Search Console, simply send me an email!