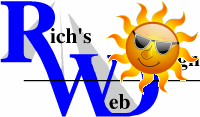 Rich's Web Design – August Newsletter
– How SEO is Changing via Mobile, Voice & Social –
– 15+ Items Your WordPress Site Must Include –
– 6 Things to Check When Your Rankings Drop – 
How SEO is Changing via Mobile, Voice & Social
Mobile search cannot be ignored as 2/3 of people are accessing sites on their mobile devices, and 1/3 state that their mobile device is their PRIMARY source to access the Internet. 'Conversational Search' will be the next direction that SEO will go! Siri, Contana and Alexa all respond to web sites that are optimized for targeted search phrases. More people are turning toward voice and conversational technologies to search for content on demand.
In the past, I have pushed 
the importance of your site FAQs
. Consider '
Conversational Search
' as people needing to find out about your products and services in a conversational manner. What better way to beef up the conversation than to answer ALL of your potential questions in your FAQs. Use your staff, brainstorm and come up with as many questions as possible about your business, your products and your services. Speak with your own receptionist; What question do they answer EVERYDAY of the year?
Growing organic search traffic is a top priority for the majority of marketers but as consumers turn to social media and bots for quick answers, marketers must adapt their distribution and promotion strategies. Increasing search traffic remains a top goal for inbound marketers. 'Getting found' by the right audience has always been a top priority for businesses. But things have changed since the days of Yellow Pages and online directories.
Mobile SEO is – just like regular SEO – all about making sure your site is crawlable and findable. Also, you need stellar performance, great content and a flawless UX. To get it right, you need to know how your site is currently performing and what your visitors are doing right now.
Optimize for Local
– While we use our smartphones a lot in our house, these devices become extra useful when we're out and about. 
Google found out
 that 76% of the people who search for something nearby visit a related business within a day. 28% of those visits lead to a sale. To cope with that local demand, you need to work on your local SEO. Local search results can look very different from regular desktop searches, so you have to know what to target and how to target that.
Any guide to mobile SEO gives a lot of pointers to improve the performance of your mobile site.  Mobile SEO should always be a work in progress because there are always new things to improve. Also, technologies arrive or get discarded. The world is always changing, and you have to keep up.
Inbound marketers' top priorities for 2017 – Growing SEO / organic presence – Blog content creation – Marketing automation – Interactive content – Whitepaper creation – How-to Videos – Webinars.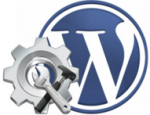 15+ Items Your WordPress Site Must Include –
WordPress powers over a quarter of the internet. More than 1 in 4 websites on the web are built on it.
When it comes to search engine optimization (SEO), WordPress is one of the best platforms. So if you're thinking about building a website with SEO in mind from the start, you probably want to go with WordPress. But that doesn't mean it will be easy.
1. Set your Time Zone correctly –
2. Set Goals in Google Analytics / WordPress –
3. Use Yoast SEO Plugin – make sure you have open graph data activated for Facebook and Twitter Cards activated for Twitter.
4. Use XML Sitemap – Also created w/ Yoast.
5. Permalinks should be set to 'Post Name' … /sample-page/ format
6. Have footer links to at least major categories.
7. Use 'Broken Link Checker' –
8. Use 'Schema Markup' –
9. Use 'Social Share' Buttons on Blog posts.
10. Use quality themes, such as: ThemeForest, Studiopress*, Restored 316*, Bluchic, Coded Creative, X Theme*
11. Use properly sized images for faster loading pages. Don't use humongous images that are not sized / optimized. – https://wordpress.org/plugins/wp-smushit/ – https://wordpress.org/plugins/ewww-image-optimizer/ – The tool used for optimization – http://picresize.com
12. Don't use too many WP plugins. Just use what is needed for faster loading sites.
14. Use the latest version of WordPress
15. Keep ALL plugins up-to-date!
16. Be selective on who has 'admin' access.
17. Use a quality web hosting server.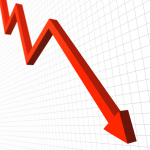 6 Things to Check When Your Rankings Drop
Most RWD clients receive Monthly Ranking Reports on the 1st of each month. Our goal is to see as many of your targeted search phrases improve in rankings ino the single digits / top 10 rankings. Statistically speaking your phrases cannot improve each and every month; Some months yoru rankings have to decline. What do we do?
If just a few phrases move down 2-3-4 positions, I do not worry, as next month they usually bounce back; This I consider normal fluctuation.
If more than a few phrases drop significantly, then I follow these steps:
1. Make sure the site is still showing properly, even though I have support tools that inform me within 5 minutes that a site is 'Down'.
2. Check SEO basics – I do a Screaming Frog report which shows me whether H1s, META info and broken links are not causing problems.
3. Check Google Console reports – These are similar to the Google Queries report that you also receive on the first. 'Google Console' will show if any items are causing a search errors / warnings.
4. Check Google Analytics to see if any significant traffic drops are showing. Where are these occurring?
5. Check to see if the mobile version is causing a traffic problem.
6. Check Back links – Tools such as Ahrefs, Majestic, and Open Site Explorer can show what sites are linking to you.
There are a few other items that may need to be checked for other clients, relating to spammy back links, mobile-friendly, etc. All RWD sites have been mobile-friendly since April 2015, plus we never partake in any SPAMMY back links, therefore checking these items are usually not necessary.