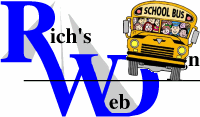 Rich's Web Design – Sept. Newsletter
– Google Guarantee Ads –
– What is Gutenberg? – 
– – – – – – – – – – – –
Google Guarantee Ads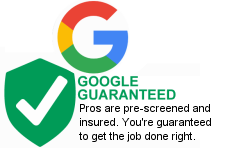 Have you started seeing 'Google Guarantee Ads' showing up ABOVE their own PPC ads? … on desktop and mobile?  Probably not, unless you are are searching for home service related businesses for a US city.
For now, Locksmiths, plumbers, electricians, HVAC, carpet cleaners, house cleaners, and garage door services are the only businesses that Google will GUARANTEE! You also must have an AdWords (now called Google Ads) account.

(click on any of these to see)
To become a guaranteed, Google must make sure that your business is licensed, insured and overall pre-screened. One of the big reasons why Google is focusing on that is because they are going to be offering a possibility of refund if you are not completely satisfied with the work you booked through these Guaranteed ads. Granted, they will do a thorough investigation to ensure the job was or wasn't done fully.
If you are any of these types of businesses and would like more information about these 'Google Guarantee Ads', please contact me and I will assist.
---

---
What is Gutenberg for WordPress?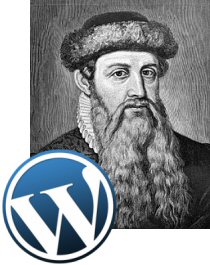 Back in 1439, Johannes Gutenberg of Mainz, Germany revolutionized the printing world as he invented movable type and the printing press. The use of movable type was a marked improvement on the handwritten manuscript, which was the existing method of book production in Europe.
This fall, WordPress is introducing a new content editor, called Gutenberg. It has been discussed at many local and regional WordPress gatherings. As of now, it is available as a WordPress plugin, just to see how it functions. Very soon it will be the default design editor once WordPress v. 5.0 is released.
Named for Johannes Gutenberg, today's Gutenberg update may not revolutionize the web, but it is moving forward. WordPress sites will be designed in blocks of content. Blocks are a new tool for building engaging content. With blocks, you can insert, rearrange, and style multimedia content, instead of using custom code, you can add a block and focus on your content.
We will see!