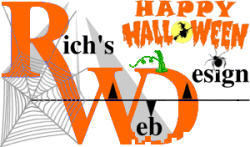 RWD – October Newsletter
Google's Page Experience UPDATE
SEO in 2022 – Online Consumer Behavior.

Google's Page Experience. is a set of signals that measure how users perceive the experience of interacting with a web page beyond its pure information value. It includes Core Web Vitals, which is a set of metrics that measure real-world user experience for loading performance, interactivity, and visual stability of the page. It also includes existing Search signals: mobile-friendliness, HTTPS, and intrusive interstitial (annoying pop-ups).
For RWD clients who also use our SEO services, you have seen in the last 2-3 months a new line in your Monthly Reports. These are obtained by one of my tools I use (AWR = Advanced Web Rankings) and show the Page Experience Mobile & Desktop ratings.
Right now these numbers seem a bit arbitrary and non-comparable between clients. Some of my most optimized and top-performing clients only have number in the 50's or 60's where some older clients that have not changed their sites in 2-3 years are showing Page Experience numbers in the 80's & 90's. Go figure!
Even though these number are not super important to understand now, I feel we need to at least track them and be aware on any sudden changes that may occur.
Since the changes were rolled out by Google (May – August 2021), 'Page Experience' will join the hundreds of signals that Google considers when generating Search results.
While page experience is important, Google still seeks to rank pages with the best information overall, even if the page experience is subpar. Great page experience doesn't override having great page content. However, in cases where there are many pages that may be similar in relevance, page experience can be much more important for visibility in Search.
For a more complete explanation of Google 'Page Experience', including being mobile-friendly, HTTPS, visual stability, loading speed, clear CTA's (Call-to-Actions), see my article from a few months ago – https://www.richswebdesign.com/may-2021-newsletter/ (2nd half of Newsletter)
---
SEO in 2022 – Online Consumer Behavior
While keyword research is still a great way to uncover opportunities to drive organic traffic to your websites, we have to dig deeper to succeed with SEO today. More specifically, we have to get comfortable with behavioral analytics -> What does the visitor do once they land on your site! User's search intent is more important than ever.
3 ways to maintain your competitive edge: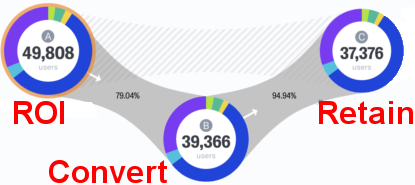 1. Focus on ROI, not traffic – Great traffic alone doesn't make for a successful company. While traffic indicates how many people are interacting with your site, this counts for little if they don't convert. It's just like a brick-and-mortar store – You can have have 100's of people walk in your store, if they do not buy anything, you do not succeed!
2. Replace keywords with first-party data – The key is to go one step further than analyzing mere webpage visits. Did your visitors download your company PDF? Did they fill out your Contact Us form? Did they make a purchase? Did they call your business?
3. Prioritize Retention – Companies that win the SEO game in 2022 and beyond will emphasize SEO aimed at retaining customers rather than simply attracting new ones. Keep track of your visitors who use your Contact Us form and add them to your Monthly Newsletter, w/ their permission. The ultimate goal is to produce content that informs, educates, entertains, and answers your target audience throughout all stages of their lifecycle.